Every brochure produced by Destination Asia provides in-depth information on our exceptional services and products. At the end of each publication you will find contact details for the offices within our network.
To request a download link or a hard copy of one of our brochures, please email sales@destination-asia.com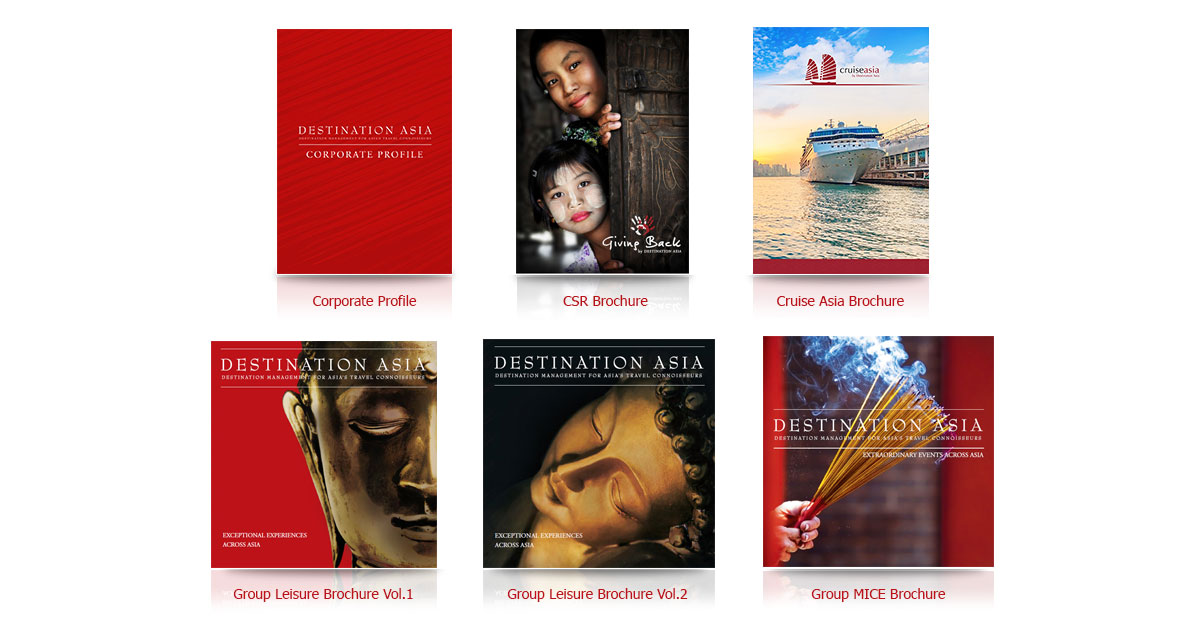 COUNTRY BROCHURES
Browse our detailed country specific brochures for information on the destination and the executive teams responsible for managing these countries.